Dream Dare Dance
Next Meeting: April 2nd, at 12:30 pm,
reach out for details
.
(Meetings are held the 1st Saturday of every month)
Are you a woman between the ages of 25 and 85? Are looking to connect with like-minded women who will guide and inspire you? Are you ready to bring some new changes into you life to add passion, motivation and action that will move you forward?
Then Dream Dare Dance is for you!
Dream Dare Dance is a movement around the world for women who want support and friendship that will help them start dreaming again. Often, after women get married and have children, they put their family first and stop dreaming. The mission of this group is to dream of something that will enhance your life; dare yourself to do it; and we will all dance in celebration of your victory. Our members have accomplished great things: they have brought new love into their lives, lost weight, started businesses and developed an attitude of gratitude. What is your dream? Come join us.
We are celebrating our eleventh year meeting in Orange, CT. The group members are here to support you as you follow your new dreams. We look at what's new and good in our lives every month and continue to build on the good until we are living lives that are in alignment with our purpose.
Come as a guest to see what we are all about. We welcome new members and are anxious to celebrate all your successes. For more information:
driventosucceed@gmail.com
.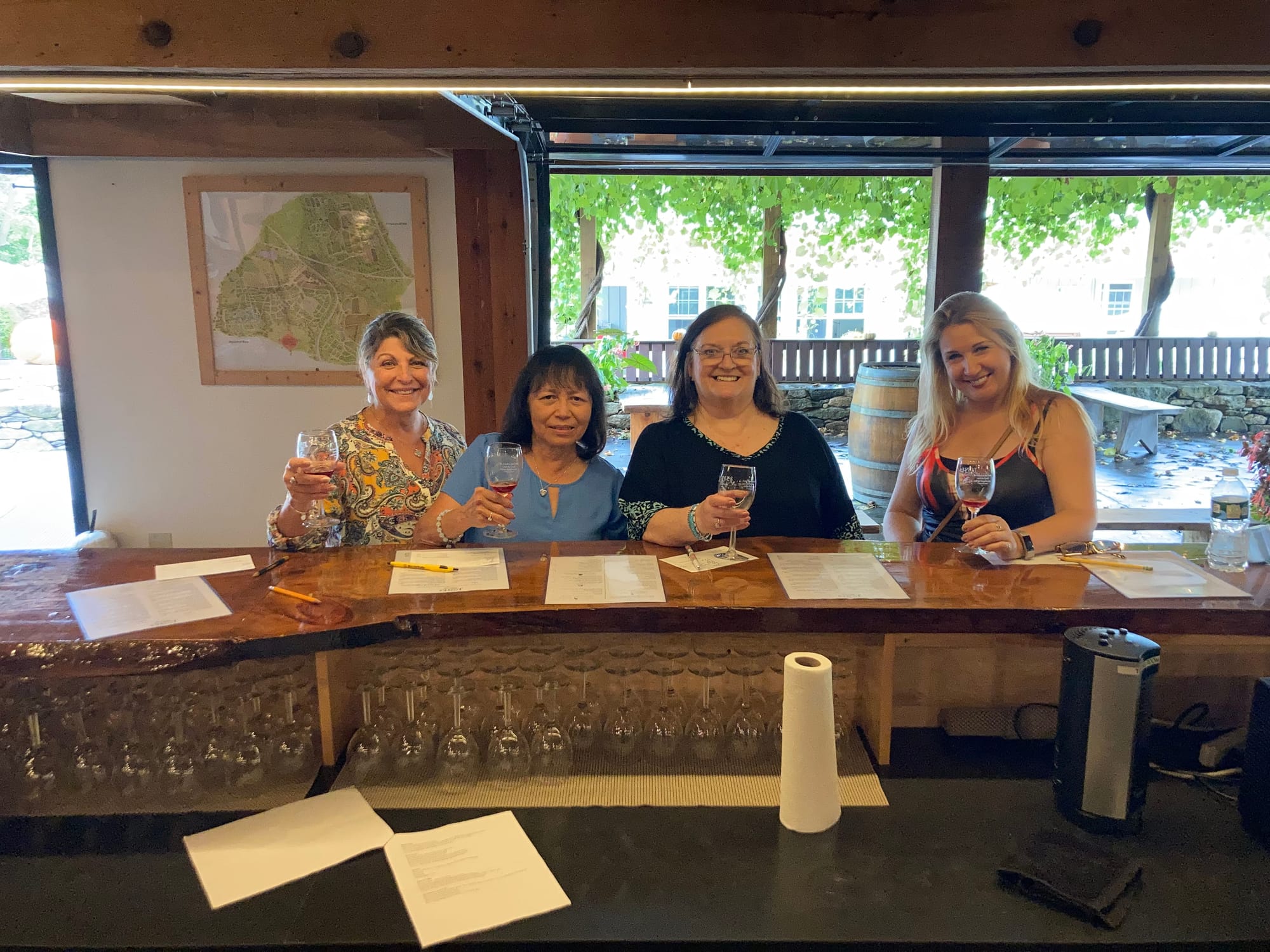 Enjoying wine tasting at Jones Family Farm Winery September 23rd, 2021