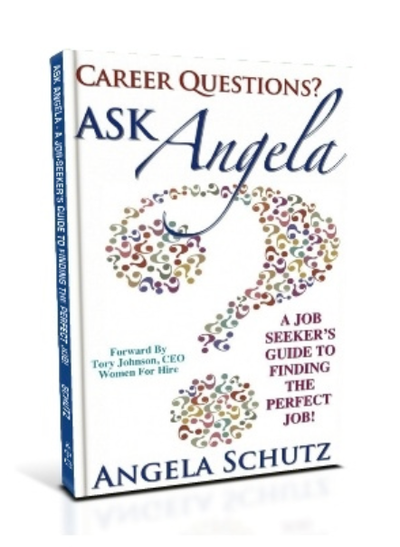 Career Questions? Ask Angela, A Job Seeker's Guide To Finding The Perfect Job!
This book is written for job-seekers and designed to answer questions that may arise on the journey to new employment, especially if you feel there are no jobs out there.
Angela Schutz - "Career Coach Extraordinaire" - takes you through each process of job searching, preparation and the implementation required to bring you current in today's marketplace with real-life questions, answers and situations. If you are reading this book because you are looking for a job, just trust that the right job is out there for you, and it will find you. Inside this book are amazing tips and strategies to position you now. So have fun on this journey and give yourself permission to enjoy the process, because it can be a truly amazing ride!
Order your copy today ...
Available in paperback and kindle on Amazon

Click here to learn more about Angela's author endeavors.