Testimonials
What our clients are saying
Driven to Succeed has helped hundreds of professionals reach their ultimate career potential. Read what some of them have to say.
---
I have had the opportunity of working with Angela, twice! The first time, she was with a company as a career coach. After my release from my job, my employer offered the service to me during the crash of 2008. She was always in a positive state of mind and presented knowledge that would help everyone in my group to succeed. She left such an impression on me that when my recent employment situation mirrored ten years ago, Angela was the first person that came to mind. I immediately reached out and she asked how she could help. She is very passionate when communicating the how's and why's of going about preparing myself for the next chapter in my career. Angela is the best.
Bill Weksner Purchasing Agent April 11, 2018, Bill was a client of Angela's
---
"I had the pleasure of meeting Angela through some rather unfortunate circumstances - my office was closing and they had hired Angela to work with us through the transition of finding new employment. I can tell you that she was a life changer for me! She brought such a great outlook and positivity to a difficult time. She taught us techniques for resume writing, interviewing and marketing ourselves. When I found the position I was interested in applying for, she worked with me from start to finish including interviewing tips and assistance with negations when it got to that stage. She was always available whenever I needed her, via text, email or phone call. Even now, 3 months after my office closed, she still reaches out to me to see how I am doing. If ever in the future I am looking for employment I can tell you that she will be the very first person I will reach out to. I would highly recommend that anyone who is looking for employment contact her for assistance. "
Ashley Courington Business Development Support Specialist at Synergent
---
"Angela is excellent helping people organize and move forward for career advancement. She is very resourceful and devotes herself to helping her clients out with all the steps of the process."
Giselle Apat, MBA, Transport Division at Inter-American Development Bank.
---
Account Manager at Seaglass Technology Partners, LLC
After learning that our office was closing, Angela was hired by my company to assist us with our career counseling going forward. From day one, Angela came in with this great attitude and passion for helping people that you just don't see that often anymore. She patiently sat with a group of pretty discouraged people and helped us with resume writing, interviewing, and just counseling in general.
Angela has kept in touch with all of us over the course of our job searches and has genuinely shown an interest in making sure that we all land on our feet. She makes herself available at any time just to chat quickly about interview prep, or just to talk about negotiating the best possible offer that we can get.
For Angela, you can tell this is more than just a "job" for her. She truly enjoys helping people, and I can't say enough good things about this woman. She is amazing at what she does and is just an overall uplifting spirit. Thanks again for all your help, Angela! It's much appreciated!
less
June 9, 2015, Heather was Angela's client
Heather A.
---
Head Diving Coach at Central Connecticut State University
Angela is a person who can turn any event around and make it a positive, learning experience. She knows the bussiness world inside and out. Whenever I have a question she always gives me fantastic advice. She directed me with each step of the way from the very beggining, which landed me now with a job I couldn't even begin to imagine I would be working. Her knowledge and skill set has backed me up in my quest for a job, which I now leave some days in tears with how happy I am. Even as I find issues day to day at my place of work, she continues to help me work through them, and I always seem to come out on top.

Angela is not only easy to talk to, but a joyful presence in my life. Her passion for helping others radiates from her like sunshine. Her positivity in life is so strong that it's contagious! I can honestly say that I would not be where I am today without her by my side.

I would recommend Angela to every and any person that I come across. She does not just help you with your career, but gives you new perspectives on all aspects of your life. If you find yourself in need of a coach, a mentor, or even just a positive influence in your life to give you a push, give Angela a call; you will not be let down!

less
November 10, 2014, Anthony was Angela's client
Anthony C,
---
Practice Administrator at Doctors' Pediatric
I was very fortunate to be a member of one of Angela's accountability teams through a job search. She created a very supportive and positive environment. She gave us the confidence to take risks. She also was the driving force to keep us productive. Even though I would have that "I don't feel like it today" attitude, I would push ahead because I felt I would let her and the group down if I did not stay on plan.

Angela is incredibility loyal. The things she would do for individuals and/or the team was way beyond the scope of her job.

I highly recommend Angela as a career coach
July 15, 2014, Pat was Angela's client
Pat Curley
---
Angela is clearly a passionate professional and expert. After spending far too much time researching my need area, only to be overwhelmed with volume and varying viewpoints, Angela provided specific and clear advice, and we got to the desired result quickly. So, do yourself a favor and speak to Angela.
January 31, 2013, John B. was Angela's client
John Dupont
---
Professional Resume Writer | Career Coach | Empowering YOU to GET the Job You WANT
I have recently completed my Dream Coach program with Angela - and I am already seeing results I could not have imagined with the program. Through the program, I redirected how I would achieve my dreams and ideas - and this redirection, with a more focused approach has revealed opportunities never imagined for me to move forward.

I throughly recommend Angela as a facilitator for this powerful program. Her approach is fantastic and really led to many more insights than I could have imagined when I started for both my professional and personal life.less
March 4, 2012, Robin was Angela's client
Robbin S.
---
"Angela is amazing. She was able to help me organize my employment history and identify my special skills that aligned with the right job opportunities. Very helpful, experienced and knowledgeable. She coached me on the interview process and gave me the confidence I needed. Angela believes there's a job out there for everyone and that your resume needs to tell your story clearly. Very encouraging - put me through the test to see all the amazing things I had to offer an employer."
Lorraine (Kuehn) Bellico 1st degree connection1st Account Manager at Really Good Stuff, Inc.
---
GE Capital Americas Compute Operations Lead
Angela is consummate professional with the highest degree of integrity, honesty and customer service. Angela is extremely passionate in her role a a career coach and is constantly striving to assist her clients in going above and beyond. Angela is one of the most knowledgeable professionals within her field and is always able to find and bring out the best in every client.she engages. Her perception and persistence helped her many clients not just to succeed, but to exceed their goals and expectations

I highly recommend Angela to any person or corporation looking to provide industry leading skills, ability and insight in improving their career prospects, goals and achievements.

-Robert Licata July 7, 2010, Robert was Angela's client
Robert Licata
---
"I had a great experience working with Angela. As a career coach, she has guided me through the different phases of my career. I could not have decided on my next career step without Angela's help."
Sean Safiq, Operational Excellence Lead at AstraZeneca Pharmaceuticals.
---
Global Deployment Specialist - Unilever
Angela is truly working within her passion as a career coach. She is patient, knowledgeable and very gifted in her skills, including bringing out the best in others. She has the gift of seeing only potential and opportunity at every turn, and helps others believe in themselves and what they can accomplish. She uses a very non-judgmental approach to helping those of us who need a nudge, a boost, or a smack upside the head to get moving in our search. Angela guides, inspires and motivates the people and teams with whom she works to reach their full potential. She sees beyond the limits that people have imposed on themselves to get them to reach beyond their comfort zone and strive for the excellence they can achieve. I highly recommend Angela to anyone who needs someone in their corner when trying to assess their skills and talents in today's ever changing job search marketplace.less
June 29, 2010, Kelly was Angela's client
Kelly Wolf
---
"Angela is an excellent career consultant who helped me improve my resume and interviewing techniques to get the job that I wanted."
Tim Karacki, Wholesale Account Manager Supervisor, First National Bank of Arizona.
---
"Angela is an excellent career coach and was very instrumental in helping me make some key career decisions. She is very passionate about her work and it shows in her one-on-one interaction and in her responsiveness to requests."
Lavonzell Nicholson, Director, Nonprofit Capacity Building at Louisiana Association of Nonprofit Organizations.
---
"Angela is a very responsible individual who has excellent people skills and an understanding of customs and cultures globally. She is a workaholic in many ways and is driven by challenges. She looks at the glass as half full, and when an issue is raised, will seek a solution that satisfies all. She is a very warn and sensitive person that you can count on. Angela is consistent in her beliefs and behaviors and is very ethical. She provides results and not excuses when given a challenge. I recommend her highly."
Paul Harris, Vice President INtl, Honeywelll Fire Systems.
---
"Angela was a great help in helping me find a new job and switch fields. Great Ideas on how to research companies and help clean my resume up."
Ron Brown, Senior Finance Manager at Academy for Educational Development.
---
"Angela advised me through a tricky job transition, and I overcame a number of cultural and managerial challenges thanks to her advice. Angela worked with me to develop a fantastic resume, personal brand and marketing plan that is getting a lot of attention. My career skills are much better than before thanks to Angela's attention and hard work."
August Jackson, Senior Consultant at Verizon Business.
---
Owner at Self Enhancement, Inc.
Angela is a superior Director and Coach of top level managers. It has been a joy to work with her and to watch her perform at a level rarely seen; total success is is always the outcome of any project with which she is associated.
September 11, 2013, Donald L was with another company when working with Angela at Driven To Succeed Consulting, LLC
Donald H.
---
FTC Disclosure: Any claims of income or other results are understood to be true and accurate, but are not verified in any way. The testimonials and examples
used are not intended to guarantee that anyone will achieve the same or similar results. These results are not an average.
Each individual's success depends on his or her background, dedication, desire and motivation.
Orange, CT 06477 | (203) 665-8328
|
driventosucceed@gmail.com
© 2007-2008 Driven to Succeed Consulting, LLC All rights reserved.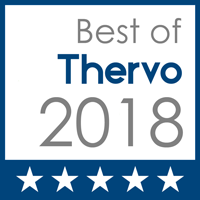 <br><a href="https://thervo.com/ny/new-rochelle/counselors/" title="Counselors prices" target="_blank"><img src="//cdn.thervo.com/assets/images/tmp/thervo-2018.png" width="150" alt="Counselors prices"></a><br>