We are excited to announce that in September we will be hosting our first Executive Job Search Work Team.We are teaming up with professional recruiters who will give you access to executive level jobs before they hit the job boards. You will be able to sign up for the kind of career coaching that will get you noticed by Hiring Managers, and then apply for jobs immediately.
We are looking for executive level clients who are out of work and ready to find the way onto their next career path. Space will be limited to twelve people, so if you are out of work or working, but ready to move on, reserve your spot with us and let our team take you to where you want to be professionally.
There will be a nominal fee for this high-powered breakfast meeting.....well worth all of the career ideas and access to posted jobs! This one-stop shopping concept will put you on the fast track to landing your next job. If you are ready to roll up your sleeves and get serious about finding a job, join us.
For more information, email Angela at driventosucceed@gmail.com. Please put "Executive Job Search Work Team" in the subject line.
Looking forward to jumpstarting your career!
FTC Disclosure: Any claims of income or other results are understood to be true and accurate, but are not verified in any way. The testimonials and examples
used are not intended to guarantee that anyone will achieve the same or similar results. These results are not an average.
Each individual's success depends on his or her background, dedication, desire and motivation.
Orange, CT 06477 | (203) 665-8328
|
driventosucceed@gmail.com
© 2007-2008 Driven to Succeed Consulting, LLC All rights reserved.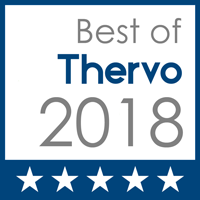 <br><a href="https://thervo.com/ny/new-rochelle/counselors/" title="Counselors prices" target="_blank"><img src="//cdn.thervo.com/assets/images/tmp/thervo-2018.png" width="150" alt="Counselors prices"></a><br>