This book is written for job-seekers and designed to answer questions that may arise on the journey to new employment, especially if you feel there are no jobs out there.

Angela Schutz - "Career Coach Extraordinaire" - takes you through each process of job searching, preparation and the implementation required to bring you current in today's marketplace with real-life questions, answers and situations. If you are reading this book because you are looking for a job, just trust that the right job is out there for you, and it will find you. Inside this book are amazing tips and strategies to position you now. So have fun on this journey and give yourself permission to enjoy the process, because it can be a truly amazing ride!

Order your copy today ...
Available in paperback and kindle on Amazon
FTC Disclosure: Any claims of income or other results are understood to be true and accurate, but are not verified in any way. The testimonials and examples
used are not intended to guarantee that anyone will achieve the same or similar results. These results are not an average.
Each individual's success depends on his or her background, dedication, desire and motivation.
Orange, CT 06477 | (203) 665-8328
|
driventosucceed@gmail.com
© 2007-2008 Driven to Succeed Consulting, LLC All rights reserved.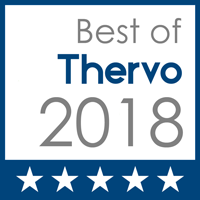 <br><a href="https://thervo.com/ny/new-rochelle/counselors/" title="Counselors prices" target="_blank"><img src="//cdn.thervo.com/assets/images/tmp/thervo-2018.png" width="150" alt="Counselors prices"></a><br>