Your success is our success. Read more about our suite of services to help you realize your ultimate career potential.
Executive Consulting: If you are looking for a way to make a positive difference in your career and move it forward, this is the service for you. Learn leadership techniques that will drive your career to new heights.
Retained Consulting Services: Have the peace of mind of knowing your coach is always available to you. Retained services are for a minimum of six months.
Coaching by the hour: Hourly appointments provide you with the motivation and skills to shape your career.
Referral rewards: Refer a friend and you and your friend will each receive coaching services at a discounted rate.
Resume review: Need a last minute review of your resume? This is purely a critique of your existing resume.
Resume re-vamp: Does your resume need a make-over? This one-time session will bring your resume to new heights.
The Innovative Interview: Don't want a coach, but want to be well-versed and infinitely prepared for your upcoming interview? This 2-hour session will fit the bill! Be prepared to land that job!
The question of money always comes up when discussing any service, but the truth is that we believe in what we teach: "Find a job that you love so much, you would do it even if you didn't get paid."
You'll find Driven to Succeed's services are priceless when you flourish in your dream job. Flexible payment plans, student rates and sliding fees available.
Convenient payment using your credit card through PayPal.
* Since we are committed to giving back to society, the price we charge for your initial consultation is for you to send us a donation to the charity of your choice. We will then both be helping others.
FTC Disclosure: Any claims of income or other results are understood to be true and accurate, but are not verified in any way. The testimonials and examples
used are not intended to guarantee that anyone will achieve the same or similar results. These results are not an average.
Each individual's success depends on his or her background, dedication, desire and motivation.
Orange, CT 06477 | (203) 665-8328
|
driventosucceed@gmail.com
© 2007-2008 Driven to Succeed Consulting, LLC All rights reserved.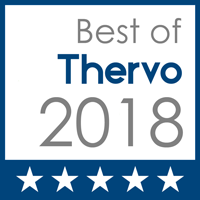 <br><a href="https://thervo.com/ny/new-rochelle/counselors/" title="Counselors prices" target="_blank"><img src="//cdn.thervo.com/assets/images/tmp/thervo-2018.png" width="150" alt="Counselors prices"></a><br>